my shopping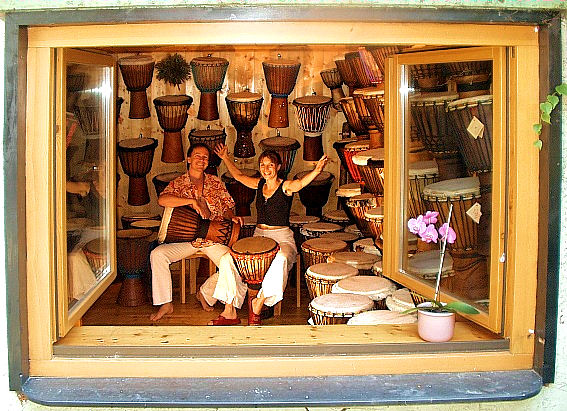 Djembé Art

Dipl.-Ing. Gavin Grosvenor
Sevenich 12
56294 Münstermaifeld/Sevenich
Germany
gavin@djembe-art.de
We answer E-Mails within 24 hrs. If you don't receive any reply within one day please try again, because in rare cases E-Mails can get lost due to internet problems.
+49(0)2605 8495695
We speek English & German fluently and a little bit of Spanish. Feel free to call us for your inquiries.
Opening Hours: Mo - Fr 10:00 - 17:00 & Sa 10:00 - 13:00, Visitors please make an appointment ! ! ! ! !

Our shop in Münstermaifeld has no fixed opening hours. Therefore please call us or send us an E-Mail prior to your visit. We ask for your understanding that we only accepts

cash payments

in our shop.


Directions

The closest motorway to Münstermaifeld is the A48/E44. Coming from Koblenz we recommend the Polch exit and than on to Münstermaifeld. Coming from Trier the Kaifenheim exit is best continuing via Pillig. Sevenich is a district of Münstermaifeld. It has only a few houses, so there is no extra street name. Here is a link to Google Maps
Welcome to our Djembe oasis . . .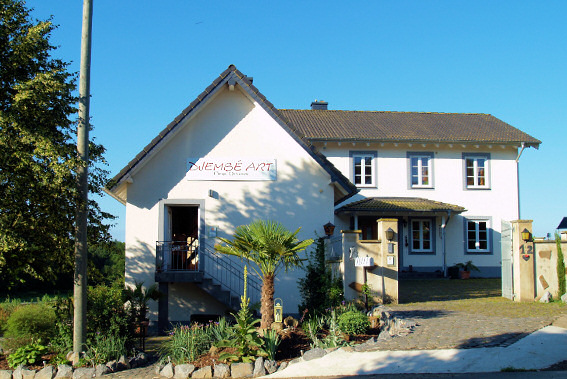 Well over 500 drums with various sound characteristics and designs from the best and most respected Djembe makers in the world are waiting here to be discovered. On appointments all drums can be viewed and tested.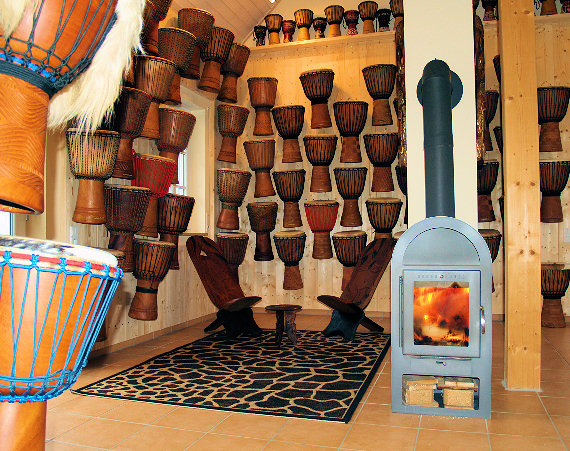 Explore the wonderful world of Djembe sounds with us and benefit from our professional advice if you are looking for a special instrument.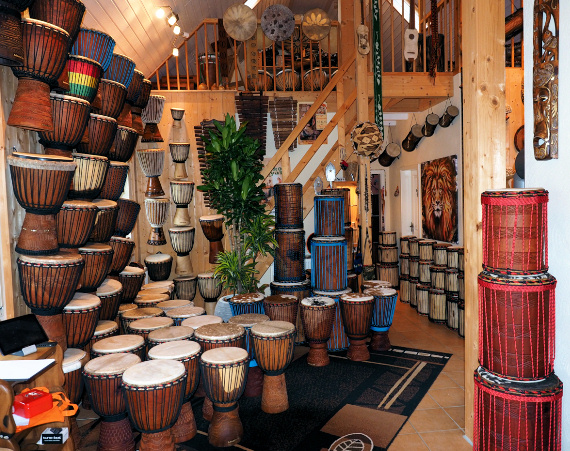 We gladly give you a brief introduction to the playing techniques upon request.
. . . there is lot's to discover . . .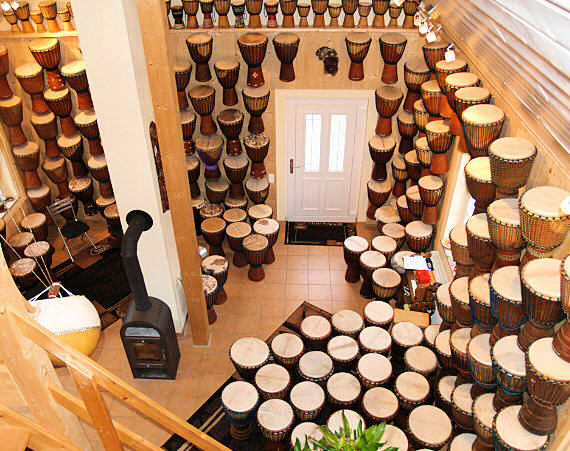 As an African friend of ours once said: Djembé Art is where the drums have a home.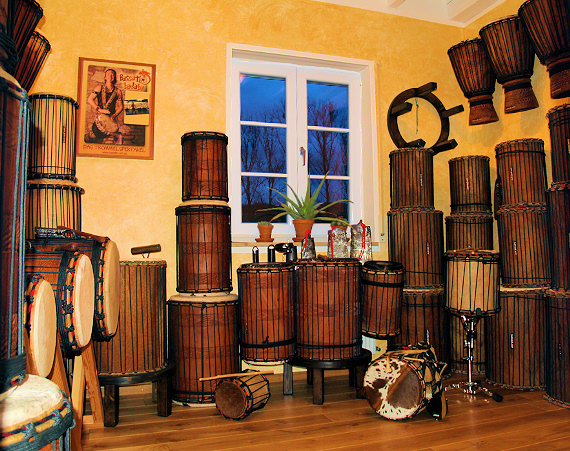 Our fine Bass Drum Studio offers some of the finest hardwood Dununs of the world. There is also a rich variety of bells, mallets and stands for every requirement.
. . . the trip is worthwhile.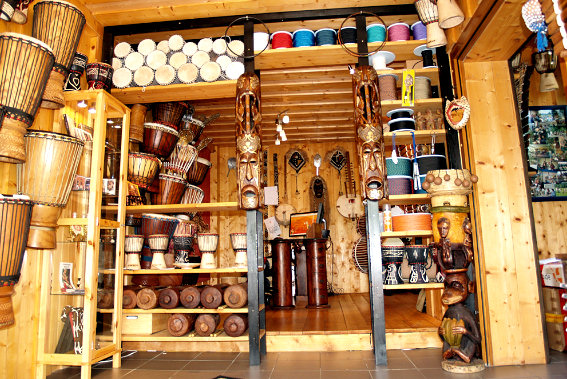 We offer a huge selection of accessories with almost everything your African drummer heart desires.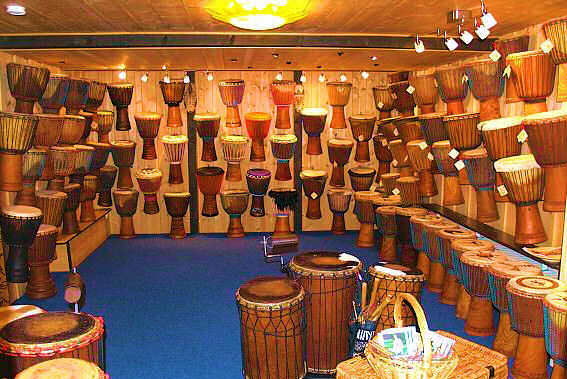 Djembe bags, cases, covers & straps are located on a separate floor.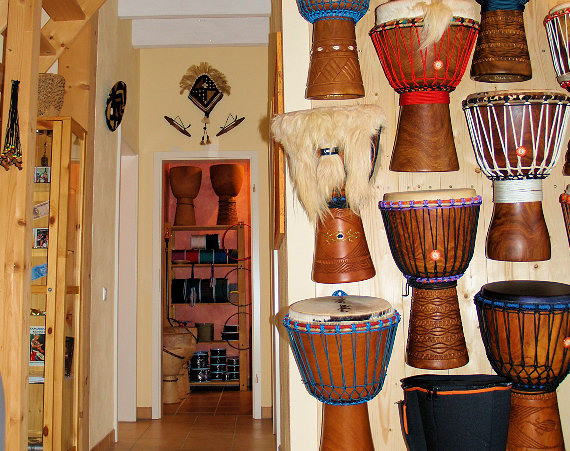 Drumhead Goatskins, Cowskins, Ropes, Rings, Djembe Shells & tuning tools are displayed in a seperate room. There are also books and CD's, Djembe jewelery and more.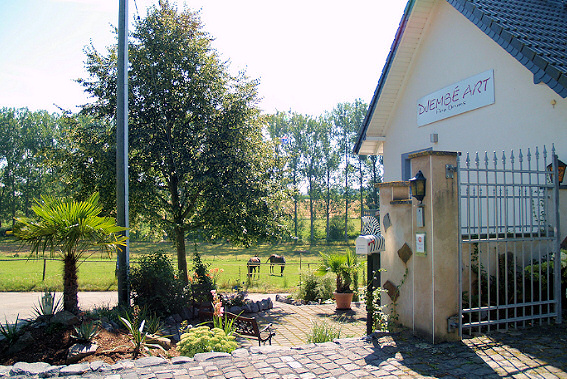 We are looking forward to your visite